Harvest more leads. Hot ones !
Go through the digital transformation you need to catch a break from outbound sales.
Unlock the full "SMarketing" arsenal your business needs
A simple business lingo word can easily condense an important statement: Marketing and Sales go hand-in-hand !
Finelis makes it possible for your business to unfold a Smart Sales and Marketing ("SMarketing") strategy at the right pace and for the lowest cost possible for your business.
Our services enable your company to quickly add up the building blocks needed to go through a complete digital transformation. Such efforts often require so many different skills that it makes it hard for most SMBs, start-ups or scale-ups to invest simultaneously in every department of their sales and marketing teams.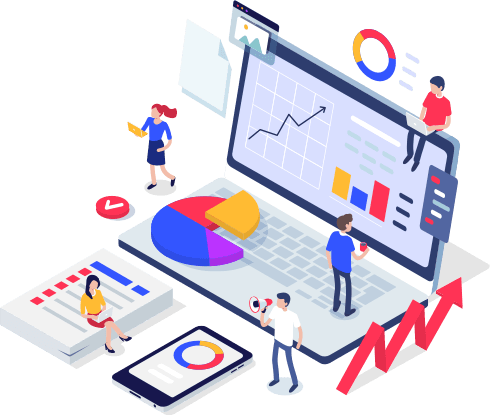 What to expect from a marketing outsourcing service ?
From building a website to posting on social media or setting up advertising campaigns, marketing doesn't lack in diversity. Outsourcing its execution enables you to cover more of its aspects with flexibility and cost effectiveness. 
Choose one of our modules to complete a specific task or go for a monthly subscription to benefit from professional guidance and support that will lead you through the digital transformation your business needs to grow your sales.
Website audit & optimization
Creating a website is a cornerstone in any company's path to success and great sales figures. Nevertheless, having a web page is only step one in improving your digital presence. The subsequent steps not only ensure « presence » but they also drive qualified customers to your doorstep.
We take great care in shaping a well-designed, appealing website that will be agile enough to support regular releases of features and changes as well as being the perfect receptacle for the right digital marketing strategies that will turn it into an active and profitable source of new business.
In a few key points, here is what you can expect from our web design service:
This shouldn't come as a surprise by now, you can also benefit from similar outputs than those of our marketing modules with a monthly subscription ! 
Signing up to our marketing outsourcing offer grants you access to the most qualified and specialized individuals to devise the right marketing plan for your business and carefully conduct its delivery. This is how we proceed:
We devise a marketing plan with a detailed schedule and a clear break down of its different tasks and objectives.
Over the span of a few months, depending on your initial needs, you will have a fully functional website and social, content and advertising strategy.
We take care of the maintenance of all of your marketing tools, the implementation of regular updates, A/B tests, analytics etc. and the execution of your recurring social, content and advertising tasks.
Enable a better comprehension, usage and handling of the data collected on your website. A CRM system also helps you keep in check the execution of your marketing strategy.
We can guide your selection and set up of a new CRM solution or evaluate the strengths and weaknesses of your current CRM and apply the best practices to improve it.
By adding the CRM dimension to your marketing outsourcing program we can:
Correctly compile important information generated by your marketing efforts
Map and automate your sales cycle
Draft accurate reports to properly assess the success of your digital strategy
Access powerful tools to easily shoot newsletters, special offers, etc.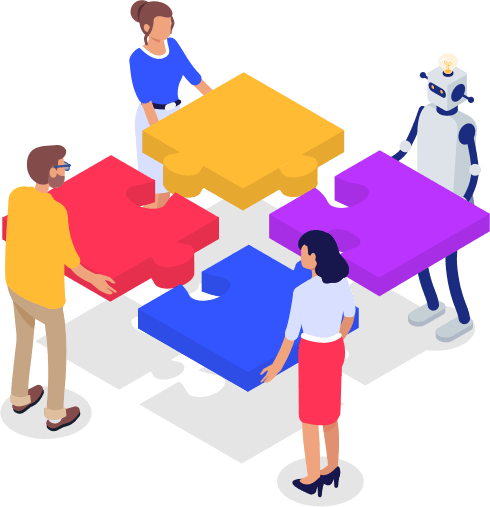 Would you prefer some missions on-demand ?
Of course, we do that too ! A Marketing strategy requires so many different skills, it is common to be unable to do everything in-house, here are some modules to adjust your Marketing plan to your needs.
Website audit & optimization
Contact us for your web design needs. We can analyze your website health and appearance and determine the best strategy to adopt (adding content, redesign, change the structure, etc.) Our team will then deliver a new website or iteration of your current website updated to the most recent standards.
Spread the news, share your content, announce exciting new products, services or partnerships, keep in constant contact with your clients through a smart email marketing execution. Finelis can take care of all your outgoing email campaigns from newsletter to events information or PR follow up. 
Search engine optimization
Your website is key to enable growth. It does so by providing a (hopefully) steady flow of prospects that already seem interested and qualified as potential customers. Then being found through search tools is crucial for you and your business and we can help with that. After a quick analysis of your website, we can advise on the most important changes to be made in your content and meta data in order to drastically improve its referencing.
Finelis can setup, monitor and use the best targeting strategies to get the best return on investment and reach new clients. Interested ?
Don't leave google ads management into unexperienced hands. We properly setup campaigns and optimize them to make every cent count !
Being on social network can be exhausting. Let us do all the posting and conversing !
UX/UI audit & prototyping
Do you feel your product could use a makeover ? Do you sense its users may not be totally happy with the experience they are provided with ? We can audit your digital product (website, webapp, mobile app), find the best options to improve its usability and appearance then deliver high quality mockups to handover the final implementation to your developers.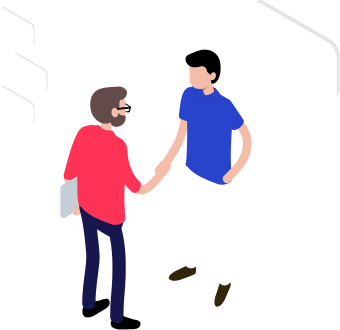 Intrigued ? Convinced ? Let's talk !