You need to create buyer personas to be able to focus on prospects that have the biggest potential for becoming your best customers
Creating buyer personas is essential to your business. Learning about your clients in depth; both their needs and pain points will help you be relevant and useful to them.
A buyer persona is a detailed description of someone who represents your target audience. This is not a real customer, but a fictional person who embodies the characteristics of your best potential customers. This buyer persona will have a name, demographic details, interests, and behavioral traits.
It will provide you with data about how they feel, their frustrations and needs regarding your product.
Why identify Buyer Personas?
– It will help you create content for social networks. It will also help you select the social network where your potential customer spends most time and therefore define where your business should be present. 
– Depending on your potential client's behaviors and concerns, you can improve the current products or services you offer, or adjust them to their needs. 
– To help make your texts more personalized, to create the contents of emails, blog posts, and web pages with which your potential client will identify, as if you were talking to a friend. 
– Moreover, you'll get more out of your online advertising budget, since you'll know where to advertise and who to target to get more impact and visibility.
The increase in your sales will prove it.
How to create Buyer Persona profiles?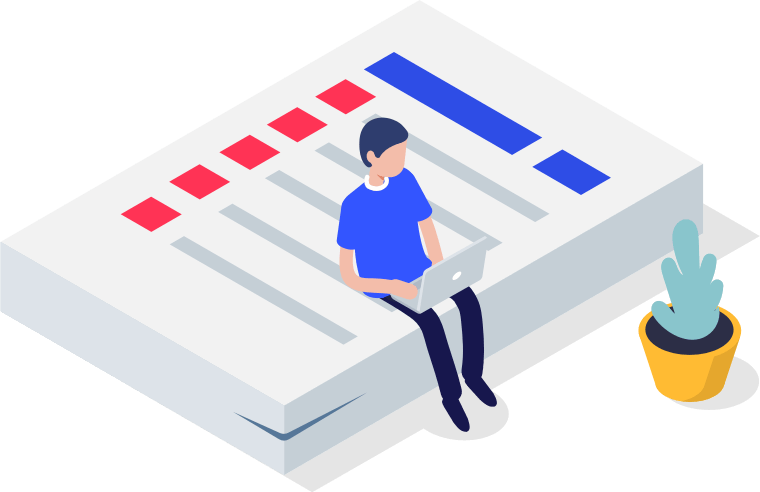 Now that you know how important it is to know your Buyer Personas, I suggest you don't think about it so much, go out into the real world. Have a coffee, have a chat or use a meeting room on the Internet and ask people you have already worked with, and who know you, what are the characteristics of your product or service?
Generally, when we start a business, we do it with the intention of being helpful, and I think this is the key. 
With the skills, training and information you have, ask yourself this: how can I be of help, who are these people who approach me and what kind of questions do they ask?
The insights you need to identify your buyer personas are out there, in the real world
Collecting feedback from customers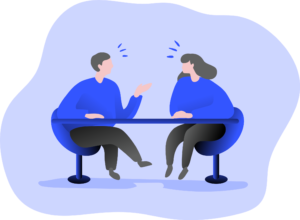 These are some of the questions you can ask your customers to create buyer persona profiles and see who you are attracting.  Allow yourself to go deeper into the information.
If you already defined for example if your buyer person is a man or a woman, go further and ask yourself: what kind of woman is she, is she a housewife, is she an entrepreneur?
And don't just limit yourself to having the demographic information, try to know people's feelings. Ask yourself what they are feeling, what their fears and frustrations are. Allow yourself to go deeper into the answers by repeatedly asking why, this will allow you to discover the behaviors that drive them.
Look at these examples you could ask a client:
– Gender
– Age
– Marital status
– Economic Position
– What kind of entertainment do you like (video games, movies, music, reading, TV)?
– Do you have a family, children, are you married?
– What kind of fitness and wellness hobby do you practice?  (Yoga, weightlifting, diet, gym, meditation)?
– What are the most common activities you do on a personal or professional level?
– Would you be interested in knowing about what I do?
– Do you know what I do (profession or product/service you sell)?
– What do you think about (a product or service like yours)?
– What are your goals and objectives?
– What are the obstacles to achieving those goals?
– How do you feel about them?
Don't limit Buyer Personas to demographic data and look further for behaviors and preferences
Draft several Buyer Persona profiles
Right now you might be thinking, "What if I have more than one buyer persona?" Having multiple profiles is perfectly fine. 
Most companies identify more than one profile, especially if they offer more than one product or service.
For example, your premium product may be designed for customers with companies that have been on the market longer or simply have more purchasing power. 
You may have another service that is less expensive and requires less customer involvement and is intended for companies that are just starting out.
The best way to define profiles is to approach them one by one.
I suggest you start by targeting the market that brings the most benefits to your business. By doing this you may realize that your business is too broad, and you can better adjust your offer to a specific niche to position yourself within that market.
"Anti-personas"
Creating a negative Buyer Persona profile, or "anti-persona", can be as beneficial as creating a Buyer Persona profile.
An anti-persona is a generalized representation of the person you do not want as a client.
To understand who you don't want as a customer can sometimes make it easier to determine who you want to work with.
If you want to start here, which is a good idea, think about that client with whom it was a total nightmare to work with and document everything that happened for the relationship not to be successful. 
The key here is not to focus on personal characteristics of why it was not easy to work with the person, but rather on the reasons why it was not a good fit for your product or service, such as: high prices, the likelihood of an increase in customers, not being properly equipped for long-term success, etc.
Apply these tips and identify your ideal customer profile.
Find topics to talk about on social media
Being present in social networks with your company is part of the game nowadays to be able to reach a larger audience.
Many business owners find social networking to be as intimidating as jumping off a cliff. However, social networking offers unparalleled access to potential customers.
Now that you have determined that it is really necessary for your company to be present in the online world, neither you nor your marketing team have any idea what you are going to talk about…
And it doesn't mean that you're not good at writing, or that you suffer from writers block; you may simply be unaware of what your client wants to know about your company or what kind of help (s)he's looking for.
It is necessary to know the needs of your potential customers. And you do this by identifying the profile of your buyer persona.
I recommend that you identify 10 possible needs of your ideal customer with respect to your product or service and that you give 10 solutions to each of those needs.
This way you will have a lot of topics to talk about in your social network posts and you will be sure to captivate clients interest.
If this article was useful to you, we will be happy to help you define your own buyer personas to get your strategy ready and start selling to your best potential customers.
See you soon!
María del Carmen M.
Digital Marketing Director