In a context of strong competition and constantly changing, companies are required to spend more time on their core business. They are therefore almost obliged to entrust certain functions to often external partners. It is for this reason that many companies are interested in sales outsourcing services.
Outsourcing sales functions is seen as a very efficient organizational method and a way to act quickly in the event of strong growth or during downturns. This approach has already proven its worth and is gaining more and more ground.
In France for example, sales outsourcing is experiencing strong development and is now extending to SMEs, all sectors combined. It is a significant opportunity for managers to be able to refocus on their main activity and boost their turnover.
Are you interested in sales outsourcing? Let's take a closer look at the benefits and disadvantages of sales outsourcing, as well as the alternatives available to you.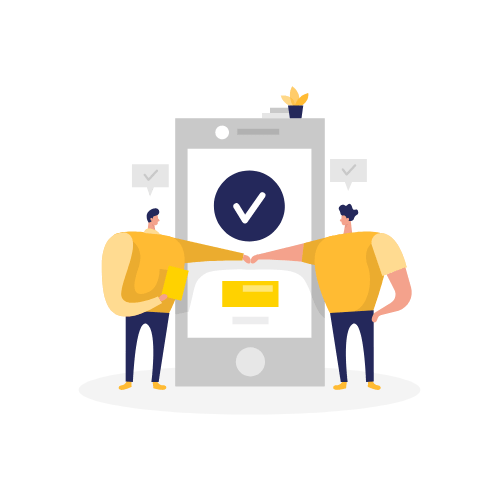 Why use sales outsourcing?
Sales outsourcing activities can be an effective way to focus on your strategic actions and relieve you of certain commercial constraints. You save time and gain efficiency.
We then distinguish different types of actions according to the needs of your business. You may be interested, on the one hand, in short-term actions that meet specific needs. Or on the other hand, you can opt for long-term actions that require regular support and monitoring.
In both cases, outsourcing sales functions has both advantages and disadvantages.
The benefits of sales outsourcing
Control its operational costs. You pay a fixed sum, defined by a contract. This gives you good visibility on your financial investment. So, you no longer have to worry about additional costs.
Professionalize its activity. The suppletive force brings you the skills in a sector of the company.
Increase performance. The auxiliary sales force guarantees high quality and speed in the execution of missions.
Focus on your core business. Sales outsourcing, and the savings in time and money mentioned make it possible to redirect your investment towards your main activity.
The disadvantages of sales outsourcing
Risky solution. Outsourcing must be based on increased confidence in the service provider and notions of sustainability, hence the importance of choosing the latter well.
Loss of control and skills within the company. If your business has a sales team, team members may be afraid of losing part of their business. However, the commercial reinforcements are there to share and forward information to the company.
The company's image. The use of sales outsourcing sometimes leads to think that it will tarnish the image of the company with its customers. However, things are changing, and outsourcing is even becoming proof of the effectiveness of the company's management.
For good commercial efficiency, it is essential to work hand in hand with your service provider.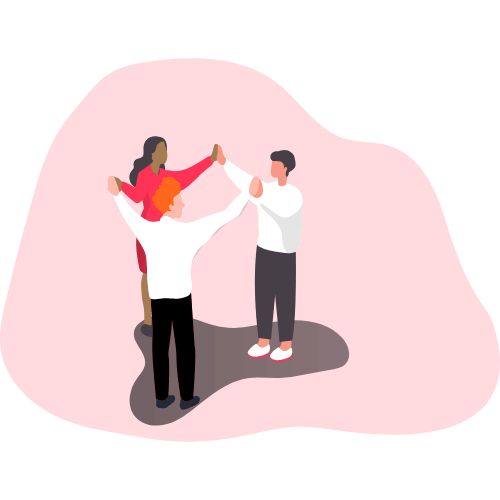 What happens during the first three months when calling on Finelis?
At Finelis, we have created a quality sales department that allows companies on a limited budget to have a sales force that is adapted to peaks in activity.
Our team supports you in your sales outsourcing project step by step.
The scope of intervention can be large enough to cover the multiple needs of your business. Also, we make sure to understand everything that makes up your market, to identify areas for improvement and to anticipate trends and expectations.
Following this, we specify together the best strategy to adopt. We establish the list of means to be deployed and adjust our recommendations.
Definition of the contract and its scope
We define together the sales objectives as well as the responsibilities and relationships between the two parties. For more strategic activities, an audit appears necessary.
Expert service
We take care of building your outsourced sales team, in accordance with your specifications. We find you the best profiles and put our experience and best practices at your disposal.
Finelis offers you a quality service that will allow you to start slowly in the countries that interest you, by integrating a little sales force. We will add marketing and services that are useful to the sales function.
We support you in both commercial prospecting and digital marketing so that you no longer have to spend months on these activities.
Proximity to our customers
We define together your needs and put the efforts on your priorities. We are at your disposal and can also provide you with work that is not part of our most usual tasks, such as IT support.
By choosing Finelis as your partner, you will have the most optimized solution adapted to your sector needs.
What should my organization be in order to derive maximum benefit from this service?
A sales outsourcing project requires a certain organization to guarantee its success. To do this, we have drawn up a non-exhaustive list of the different steps that will help you prepare your project:
Define and target your needs before concluding the agreement with your service provider
Analyze and segment your customer portfolio
List the actions to be taken
List the relevant KPIs to follow to be able to measure the return on investment of the actions carried out by your service provider
Plan interventions with the service provider
Successful sales outsourcing therefore requires preparation. As a business leader, you need to start by defining your needs precisely by thinking about the tasks to be given.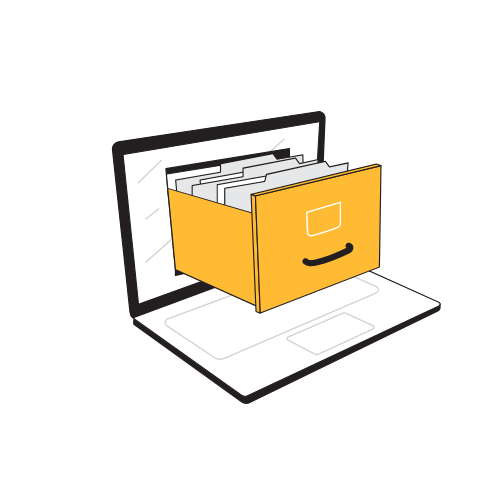 Why choose Finelis' sales outsourcing services?
At Finelis, we have created an On-Demand Sales As A Service that allows your company to export your services and sell them without having to go through a recruitment firm or spend time going through CVs.
Since 2009, we have been helping companies increase their performance around the world by respecting the values ​​we believe in:
Human and dedicated side. The human dimension takes a preponderant part in the development of your project. Our team works with care and relies on communication and dialogue to ensure the smooth running of operations.
Expertise. The experience of our team allows us to intervene on many needs for your business. Finelis' expertise lies in our ability to adapt to your sector specificities, always keeping a sales-oriented mindset.
Ultra-fast deployment. You can rely on our marketing and sales expertise to quickly implement an immediately operational system.
Cost-effective. Using Finelis is cheaper than paying a full-time employee. You can even take advantage of cost-effective subscription prices and personalized support.
Flexibility and evolution. Our services interest you but you want to add or adjust some of our services? We adapt to your needs in no time! Just try us !
Our main objective is to develop the performance of your business. To do this, Finelis works with the greatest respect for people and within a framework of benevolence.
At Finelis, we believe that outsourcing is accessible to your business. This is why we will build together a personalized project, with a transparent and controlled budget.