Considered as the social network par excellence for the business world, LinkedIn is different from other networks intended for personal use. In recent years, the professional network has experienced a strong growth with an exponential increase in the number of registrations. Today, it has nearly 740 million members* worldwide. The millions of daily users know the platform as a professional social networking site.
Why is it important today to use LinkedIn for your business? There are only good reasons to appear on this network of professionals. Having a LinkedIn account for your company is like being listed in the worldwide business directory. Very used in B2B, it is a very powerful tool that should be part of your social media strategy.
If you haven't yet considered it, there is still time to create your company's page on LinkedIn. The use of this social network has a real interest: it will allow you to expand your business and conquer the market. Once you have decided to create your company's page on LinkedIn, you will then have to optimize it to get the most out of it.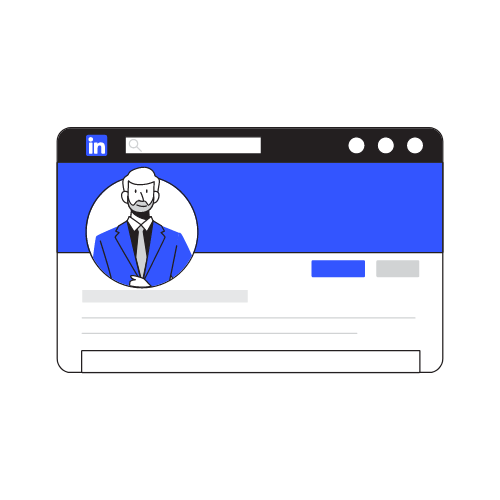 Creating a Company Page on LinkedIn
A business LinkedIn page is a public space in which you will promote your activities, company news and culture to the members of the network.
Unlike a personal Linkedin profile, the company page speaks on behalf of the entity, not as an individual. Any company can create a LinkedIn page, whether it is a VSE, an SME or a large group.
Some business sectors have understood the importance of being present on social networks and in particular on the LinkedIn professional network. According to a study by LinkedIn and the Odoxa Institute, the most represented domains in France are :
professional services,
the technology and software sector,
finance and insurance,
consumer goods,
aeronautics and automotive.
What do I need to create my professional page?
To create your LinkedIn business page, you need to respect certain pre-requisites:
Have a personal profile with your own name and surname
Be an employee of the said company
Set up a primary email address with the company domain name
Having multiple relationships in your network
Complete your profile (background, experience, skills, portfolio)
Once you meet these requirements, you will be able to add your company's professional page. Only the user with administrator rights can manage the page and share publications. If several employees wish to publish on the page, you will always have the possibility to add them as administrator.
Animate your LinkedIn company page
You are now in possession of your professional page; it is already a first step. Now all you have to do is adopt the best practices to use it to its full potential! Here are a few tips to apply in order to make the most of the network and get subscribers and interactions:
Provide information about the company itself, in addition to the elements that LinkedIn automatically provides (upcoming events, news…),
Generate conversations: Taking an interest in subscribers is a great way to interact with them,
Highlight your expertise and provide profitable information to your subscribers.
By making sure to animate and publish information on your LinkedIn corporate page, you will trigger a positive impression on others. The goal is to have interesting and useful content for the people who visit your page.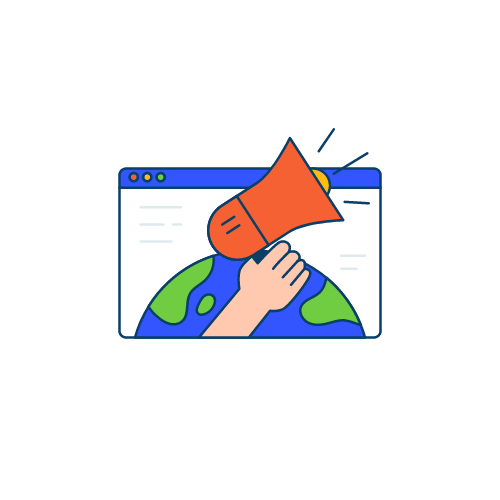 What is the interest of using LinkedIn for your company?
The benefits of using LinkedIn for your business are huge. Having a company page adds credibility to your business and gives confidence to users. The more credible and trustworthy you are, the more your company positions itself as an expert in its field.
Here are a few reasons why it is interesting to use LinkedIn for the development of your business:
Make your company known
A professional page on LinkedIn increases the visibility of your company. When users arrive on your page, they have access to a set of data such as: your business sector, the date of creation of the company, its head office, the employees who make up the company and a presentation of the activity.
Visitors stay connected to your news and are therefore informed of everything that concerns you. Sharing your company's know-how and progress will also increase your credibility. Little by little, you create a community that shares your interests.
Finally, if you share articles from your website on LinkedIn, you will increase the traffic on your website and gain even more visibility. Hence the importance of having quality content to build community loyalty.
Promote expertise in your field of activity
Thanks to LinkedIn, you will be able to integrate professional groups. This is a great way to reach more people in your field of activity or in a sector you might be interested in.
Your proactivity within the focus groups and the contribution of your expertise can only be beneficial in attracting new customers. Help the people who are looking for information in your field of activity, and you will see, they will eventually become interested in your business.
Attracting new customers
Using social networks allows you to get in touch with prospects and professional networks.
LinkedIn can become a real prospecting tool to attract new followers and potential customers. If you want to strengthen your B2B activity, then LinkedIn is the social platform not to be neglected. It is an excellent means of communication to cultivate your professional network.
LinkedIn is certainly a powerful communication channel for prospecting. Do not hesitate to engage in a conversation with your visitors to get to know them better and thus build a relationship of trust.
And what better way to carry out your commercial prospecting actions than to be able to praise the merits of your products or services?
Sell your products or services
It is important to know that visitors to your page come first and foremost to your news feed to obtain information that interests them. If you are familiar with your buyer persona and all of its features, then you will be able to understand its problems. After that, you can adjust your publications to make him understand that your company can provide him with the solution.
Thus, and without even realizing it, these potential customers will progress in the buying process of your products or services. They will consider you as a referent and an expert in your field of activity and it is towards your company that they will go to solve their problems.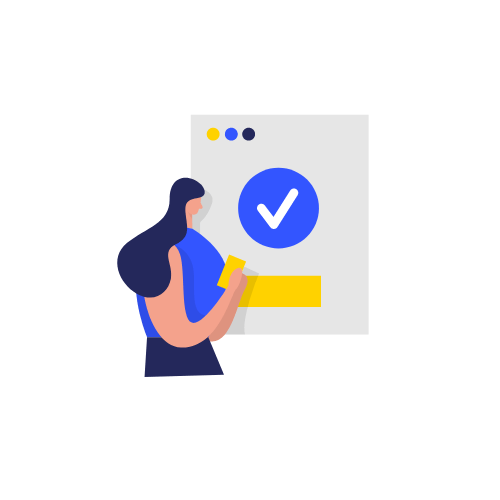 Optimize the LinkedIn page for your business
You may have noticed that your company's LinkedIn page appears in search engine results. The more you work on the content to optimize it on LinkedIn, the more beneficial it will be to get a good natural SEO.
Your professional page must remain active and you must feed it regularly with qualitative and relevant content. For a good monitoring of its performance, LinkedIn provides some analysis tools that will allow you to situate yourself on the network. These tools will help you to better guide you in your choices in terms of digital strategy.
Using LinkedIn for your company is finally a very good way to signal your presence and be heard. Thanks to this professional social network, your company will gain visibility and notoriety.
It is a powerful monitoring tool that allows you to keep an eye on your market, your competitors and your customers. Having a business LinkedIn page is a real gold mine to share your news and follow developments in your field of activity.
You don't know Finelis' LinkedIn page yet? Click on the button below to keep you informed of all our news!
*Statistics from the official LinkedIn website