Nowadays, if companies want to be known on markets that have become more and more competitive, it is essential that they are present on the Internet. And who says presence on the internet, says information contribution. This is where the importance of content marketing for companies comes in. As you will have understood, without content, it is difficult for companies to be visible on the internet.
You have certainly heard of content marketing. It must be said that it has become a reference discipline in the digital world for some time now. But in concrete terms, what is content marketing? How can companies benefit from this marketing discipline?
Creating content is not an easy task. It is imperative that content marketing is of high quality so that it has a chance to be read by Internet users. To do this, companies can choose the most suitable formats for their audience to produce the content. Of course, it will then be necessary to be able to evaluate and understand the results of the company's content marketing.
So let's see in more detail why content marketing can have a significant impact on businesses.
Definition of Content Marketing
What is Content Marketing?
Content marketing is simply a discipline that consists of creating and distributing quality content that speaks to your audience. The goal of this discipline is to put in place a content marketing strategy that will attract leads and build customer loyalty. Today, the content strategy has become essential in digital marketing. In B2B for example, it is a real acquisition lever. It will also be very different depending on the field of activity.
Content marketing is different from advertising
It aims rather to engage a lasting relationship with customers and prospects through qualitative content. It is a marketing discipline that is widely used on social media. Moreover, content marketing is an integral part of a marketing strategy for many companies. They have realized that content marketing has many advantages to boost their business.
What are the benefits of content marketing for businesses?
Increased traffic to the company's website
You may have invested in a company blog and you need to enrich it with attractive content? Because yes, content is a gateway to your website and consequently, to your business. By publishing new content regularly on your website or blog, you have every chance of generating and maintaining traffic on your company's website thanks to targeted content. In addition, the traffic becomes more qualified.
Your company becomes more visible
To be more visible on the web, your company should create content with high added value, not only on its website, but also on its social networks. Of course, the idea is absolutely not to appear on all the networks. Each platform has its own particularity and the audience that goes with it. For example, in B2B, it will be wiser to publish engaging content on your company's LinkedIn page. As for your website, the more relevant content you create, the more you will optimize your natural referencing and consequently, the more your company will appear in the first pages of Google.
Content marketing reassures and proves the expertise of the company
The valuable content you will provide to your audience proves that the company masters its field. As a result, you gain the trust of the Internet user and he will be more inclined to contact your company. Quality content that is useful to your customers will always give them something to recommend or interact with your company.
How to make sure you have quality content?
Quality content consists of being both interesting to your audience and sufficiently optimized to appeal to search engines (SEO). It is important to know that one cannot be achieved without the other. What is effective for the user experience is also effective for SEO.
Content that speaks to your audience
To write content that interests your audience, it is essential to know your buyer persona and put yourself in their shoes. Thinking like your target will help you anticipate their reactions. The types of content must arouse the interest of your potential customers but also answer their questions. To do this, your company can rely on its content marketing strategy.
Optimized content for search engines
Content creation is one of the essential criteria to appear in search engines. It contributes to the natural referencing of your company's website. Your company will have to master SEO criteria that will help it to place its website on Google and increase its traffic. A good positioning of precise and strategic keywords of your field of activity is one of the essential conditions for a good positioning.
In summary, to ensure that you write quality content, you must identify your company's objective, define the message it wishes to convey and keep it simple.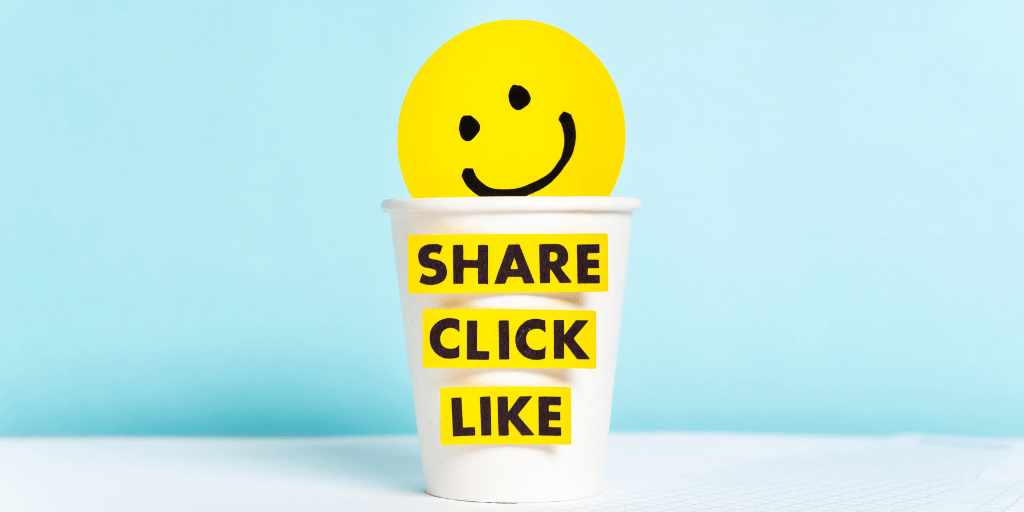 What are the formats used in content marketing for businesses?
There are many formats in content marketing. Here it is not about using all of them. The more you know your target audience, the better you can define the format that interests them. Your choice will be based on their habits. Here are a few content formats that are quite successful:
blog posts
videos
posts on LinkedIn
ebooks and white papers
podcasts
newsletters
For each of these formats, it seems interesting to vary the content to adapt it to the use of your target audience. But be careful: the content takes precedence over the format. It is therefore necessary to have well-structured ideas that add value before considering the form with which you will address your company's topics.
To go further: What are the current marketing trends?
How do you measure content marketing for your business?
Once you have implemented the content strategy for your business and created a multitude of content, you will need to measure the effectiveness of the content marketing. This is the way to know if the content marketing is meeting the objectives set by your company. To do this, you will be able to use digital marketing analysis tools such as performance indicators.
Identify the right indicators
There are a lot of KPIs. It is important to choose them carefully if you want to know the performance of your content strategy. Here is a non-exhaustive list to be selected according to your field of activity and your objectives:
the overall traffic of the company's website and the different platforms
time spent on your publications
click-through rate (CTR)
bounce rate
backlinks
conversion rate
The KPIs you select can be grouped into 3 categories: visibility, resonance and the relationship created with your audience. Don't forget to constantly analyze your content strategy. This will allow you to make the necessary changes to optimize it.
If large companies have already understood the importance of content marketing, it is in the best interest of small and medium-sized businesses to integrate content marketing into their strategy. Today, customers have changed in their buying behavior and in the way they get information. Companies must therefore turn to a digital transformation in order to face the evolution of consumers.
And don't forget, the more relevant and efficient your content marketing is, the longer it will last!
To go further: What are the challenges of digitalization for companies?