It is well known that in order to grow, a company needs to attract new customers. And to do this, there is a practical and effective solution: outsource sales prospecting. Prospecting is an arduous task that can discourage many salespeople. However, it is an essential step in any sales strategy.
Outsourcing this commercial approach can therefore give your business a boost. Indeed, entrusting prospecting to a service provider who is an expert in this field has many benefits, such as saving considerable time. Another advantage is undoubtedly the reduction of costs. Moreover, this approach also allows you to benefit from a commercial expertise. Finally, the service provider will be able to offer you efficient techniques and tools adapted to your business sector.
Let's see in more details how outsourcing sales prospecting can help your company's development.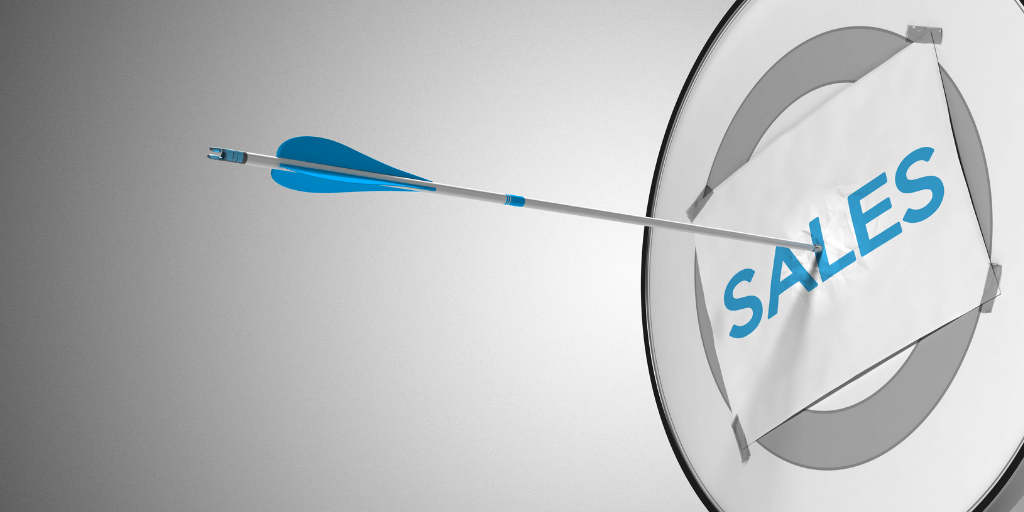 Outsourcing sales prospecting to save time
Sales prospecting takes time. How much time is necessary to devote to prospecting? It all depends on your company's objectives.
And then prospecting is not easy. There are many barriers to take into account in the hours you will dedicate to commercial prospecting. You will not always succeed in contacting your target, or you will receive a curt reply, you will have to make numerous follow-ups… All these elements require time, effort and energy.
By outsourcing the search for new customers, your company ensures that the deadlines for prospecting are respected.
To go further: Succeeding in Sales Outsourcing: key stages
Outsourcing prospecting means saving time!
Imagine the time you will spend setting up a sales team within your company that will be in charge of the prospecting service. You will have to manage it, train it on sales techniques and on all the commercial skills including commercial phoning. And all this cannot be learned in a few minutes!
The service provider to whom you entrust this task is operational in just a few days. He has a professional experience in terms of canvassing, prospecting campaign, argumentation, appointment taking… He is dedicated to prospecting only. He will be much more productive than your sales team who will juggle between phone calls, prospecting in the field and appointments.
Outsourcing is increasing your sales time!
By entrusting sales prospecting to a service provider, you relieve your internal sales staff of the tasks they may not like. Result: they can concentrate on the sales aspect and will do a more fruitful job. It is better to give them tasks they feel comfortable with in order to reach the final goal, which is closing the sale.
Save money by outsourcing sales prospecting
Cost reduction is one of the reasons for outsourcing. When you outsource prospecting to qualified outside professionals, you pay only for what you need. Sales prospection rates vary depending on the service provider and the workload.
Better control of expenses
Outsourcing sales prospection allows you to better control your company's operational costs. Indeed, you have negotiated a rate with your provider, and you will pay a fixed sum defined by a contract. This will prevent bad surprises and will allow you to respect the budgets. You will then have a good visibility on your financial investment.
Your company will also gain in flexibility because you will define the duration and the importance of the prospection mission according to your real needs and your budget.
No more extra costs with the outsourcing sales prospecting!
Hiring an in-house sales representative quickly becomes rather expensive. Indeed, you have to take into account the expenses linked to recruitment, add social charges, or even the costs of training the sales representatives. Using an external service provider avoids these additional costs. The payroll of your company is not increased.
Outsourcing allows you to benefit from a commercial expertise
Winning new customers requires certain skills. To increase its sales, a company will have to adopt good sales prospecting practices in B2b.
Thanks to the outsourcing sales prospecting, your company will be able to rely on experts who will help you set up the right methodology. They are trained to offer you quick solutions thanks to a well-defined sales action plan.
Ability to adapt to your commercial situation
Outsourcing your sales prospecting means working with a service provider who is used to change and who knows how to adapt to the problems you encounter. Thanks to his experience and skills, the consultant will be able to propose you the most relevant and operational prospecting techniques for your activity. It is therefore a strategic alternative to hiring, as the service provider adapts to the needs of your company.
An analytical force
A commercial service provider will bring you an external view on your problems. He will set up a prospecting strategy to improve your commercial performance and customer relations. He will be able to find reliable and feasible solutions according to your sector of activity. On the one hand, he will take the time to define the objectives of the prospecting and on the other hand, he will use the most appropriate techniques to find potential prospects and targets.
The outsourcing sales prospecting with efficient techniques and tools
Your sales team does not always master all of the innovative prospecting tools and techniques. This is where the external service provider comes into play by contributing its know-how and using the best commercial prospecting tools.
The choice of the commercial prospecting channel remains relatively important. Depending on your commercial objectives, there are several ways to target new customers. The service provider will be able to juggle between several approaches and select those that deliver the best performance for your business.
Traditional prospecting
Once you have defined your sales strategy with a very concrete action plan, the service provider may propose a traditional prospecting method according to your business sector. Traditional commercial prospecting can be carried out in different ways:
Tele prospecting which consists of calling prospects directly on the phone. Phoning is a very difficult exercise, even for a salesperson.
Making contacts in the field. The idea is to humanize prospecting to create a stronger link with the client. This approach will be more legitimate if you prospect at trade shows.
The sending of paper mail which tends to disappear
Emailing is mainly a BtoB prospecting technique. It is a channel that works rather well in customer loyalty.
Traditional prospecting offers the advantage of creating a relationship with the prospect. However, the emergence of the Internet and digital technology has profoundly changed the way companies communicate. In fact, outsourcing commercial prospecting will necessarily also involve digital prospecting.
Digital prospecting
Digital prospecting gathers a set of web marketing methods to attract prospects in order to convert them. Among them, inbound marketing (lead generation) seems to be a significant solution where all the levers of digital marketing are activated.
Digital prospecting consists in using digital tools such as a website or social media. Social networks have invaded the web so much that companies can no longer neglect them. They must rather see them as a solution to support their daily actions.
Among these networks, Linkedin is the platform that has revolutionized business prospecting. Many companies use LinkedIn as a professional network. Prospecting on Linkedin makes it easier to identify qualified prospects. Moreover, it is very easy to start a conversation with these prospects right away. However, business prospecting on Linkedin cannot be improvised. It must be part of a strategy defined beforehand to obtain significant results.
As digital marketing techniques are constantly evolving, outsourcing your sales prospecting can be an excellent way to keep up with the latest developments.
The use of a prospecting file
In order to find new customers and better targeting, your provider will need a prospecting file. The use of tools like a CRM (Customer Relationship Management) can come in handy if you need to build large prospecting files.
Read more: Why should your company use a CRM?
Outsourcing sales prospecting is a good solution for companies that want to focus on their core business. To succeed in prospecting, the company and the service provider must define together the performance indicators and ensure a regular follow-up to avoid possible adjustments.
Outsourcing is to give a turn to your company to boost your commercial activity!
Do not hesitate to make an appointment with our experts if you have any questions or if you would like more information on our sales prospection services. Our technical and sales teams are here to help you!